These different places allow pilgrims to pray and meditate, alone or in group.
Three chapels have been installed in the garden for pilgrims who would like to continue their visit with a prayer:
The chapel of the garden, close to the church, offers a panoramic view of the Mount of Olives (60 seats)
The chapel of the stairs is located next to the Holy Stairs (30 seats)
The chapel of the valley, near the Holy Stairs, is oriented towards Jerusalem's ramparts and overhangs the Tyropeon valley (120 seats et 80 standing places)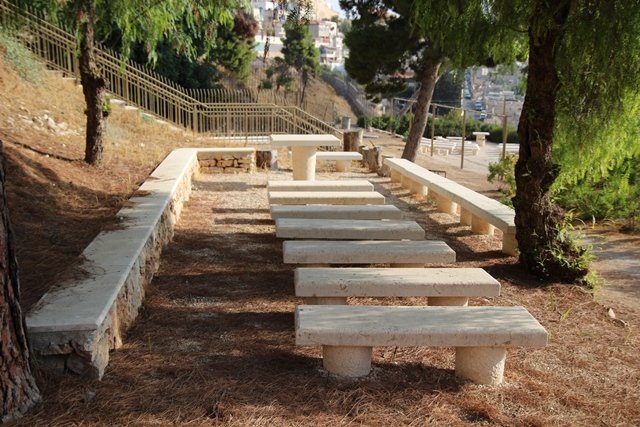 To book a place, please send us a fax to +972 (02) 672 69 91 or an email on secretariat.stpeter at gmail.com. Do not forget to mention : name of the group and its leader/agency, country of origin, language, date, time, mass or prayer, number of persons and celebrants.